---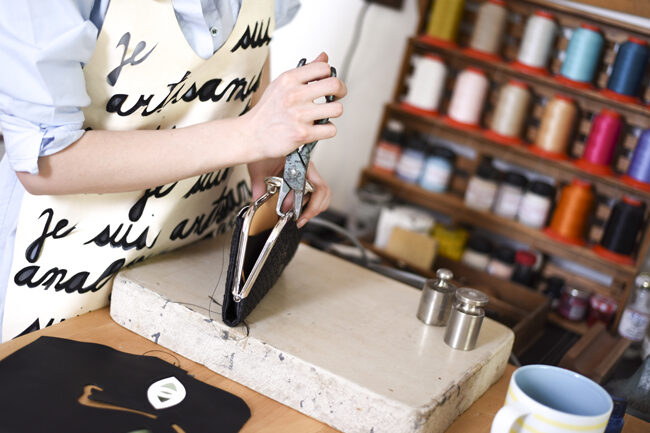 From A to DA
In this domain, making mistakes is very expensive. The first crucial thing is the
right choice of leathers. I prefer to select leathers by myself.
I visit international fairs where I consult my selection with specialists.
I pay high attention to the choice of exotic leathers, where not only the quality but also the philosophy of tanneries is very important. The work with these exclusive materials is a work of artist and it is necessary to have a lot of patience and skill of to master this craft.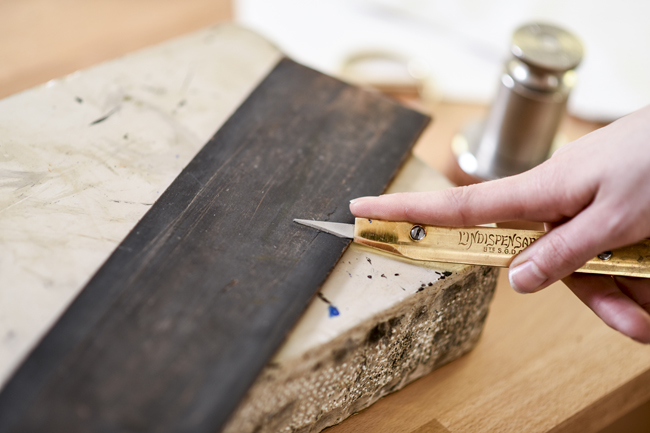 Coupe
Before cutting all pieces, it is necessary to make a good control of each leather.
I do an analysis looking for natural and mechanic faults of the leathers. Only with an eye and touch I can read the history of the animal. I can find out how and where it once lived. It is essential to choose those leather models which do not have any faults. I have to respect the direction of the leather, which is changes in different parts of the body of the animal. What I aim for is a leather model without any fault with which I could later work.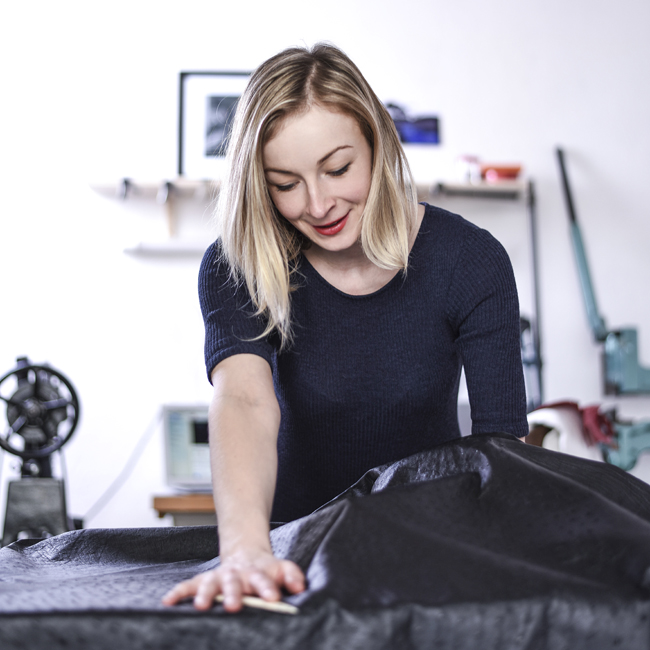 Préparation
When all leather pieces have been cut they have to be reduced to the right thickness on the special « splitting » machine.
During this process leather can become slightly deformed. That's why the model has to be cut once again
Now all pieces are ready to have their edges thinned. It is another
very important process It's like a game of finding the correct formula for a perfect thickness and length of each piece and the final result. This process is decisive for obtaining the so desirable « finesse » which makes my products exceptional.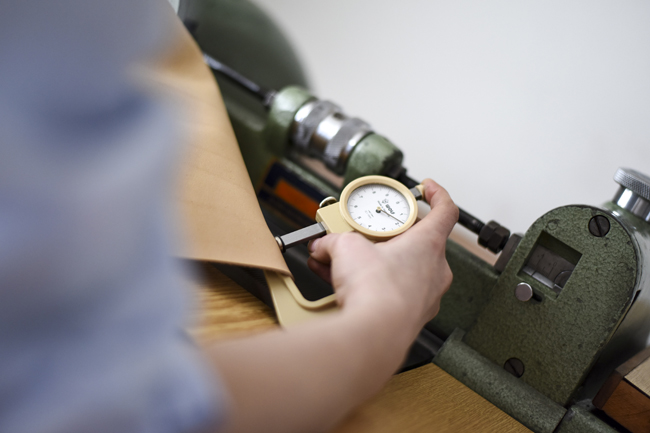 Montage
Carefully prepared pieces are key to the successful montage of a handbag.
These pieces rotate between the sewing machine and handcraft works in the rhythm of clacking hammer.
My experienced hands make arise a new object which, when finished, will attract a lot of attention.
The montage is like a sculpture in which the leather,
as an organic material, is converted to a special piece of art – the DA handbag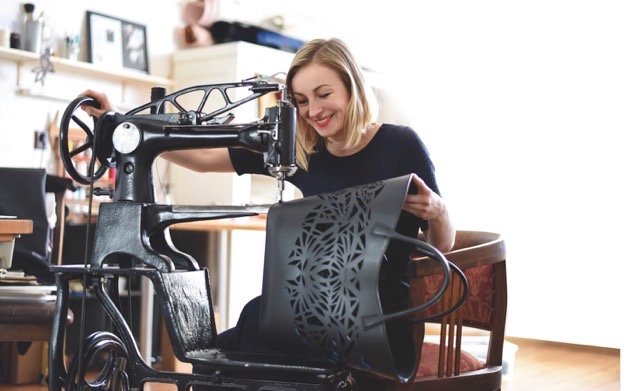 Piqûre
The sewing comes. It is the most difficult phase. If only one stitch is « out », I can start all the work again.
The ends of stitches are finished by hand.
This diligent leather craft work creates the traditional appearance of the handbag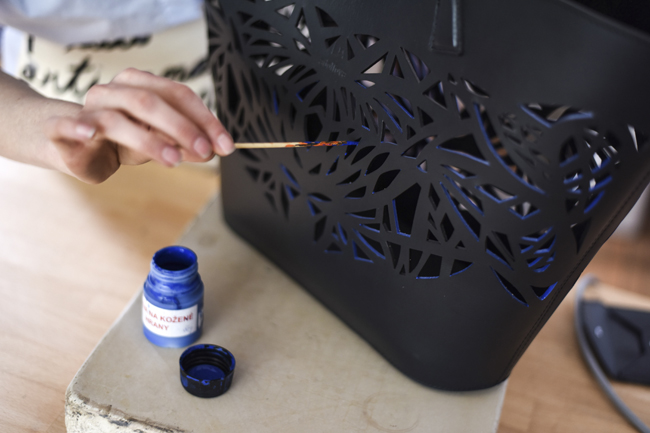 Finition
The last finishing is a delicate operation which requires great skills For example, for the « coupé net » when I do the final coloring of handbag edges, I put at least three layers of colors to obtain the smooth effect. The color is then fixed with a special machine under high temperature and it is reinforced by bee wax. This serves for protecting the edges of the leather and for making a nice gloss.
For this technique "coupé net" I repeat at least 10 operations.